The US Deaf Golf Association (USDGA) goes back to the first national tournament in 1980. The USDGA continues to host the annual national Deaf Golf championships, and regularly competes in the biennial World Deaf Golf Championship (WDGC). US golfers have always maintained a strong presence at the WDGC, bringing home world team and individual honors numerous times.
The USDGA promotes active participation of golf for all deaf and hard of hearing enthusiasts, provides national tournaments for youth, seniors, women and men, and sustains the development of young deaf and hard of hearing golfers by hosting clinics in the summer.
News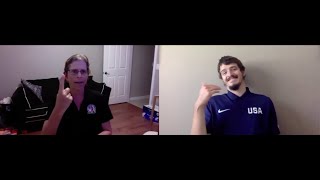 15 Jul 2020
Meet Susan Zupnik who paved the way for future deaf female golfers.